About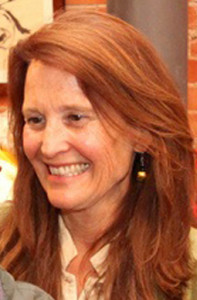 MARLOW BROOKS is a calligrapher, painter, and Five Element acupuncturist and healer. After establishing herself as a painter, she began her studies of Asian calligraphy in 1981, training with Yoneko Mizushima, Kobun Otogawa Roshi, Harrison Tu, Tu Chung Kao, and others. She teaches the Psychology of the Five Elements, Calligraphy, and Contemplative Arts at Naropa University and conducts private classes in calligraphy and healing. She has also taught Calligraphy and Five Element Creative Process at Deer Park Institute in Bir, India.
Her work has appeared in solo shows in Canada, the United States, and in major exhibitions with Kobun Otogawa Roshi, the late World Wisdom Chair of Naropa, and Shibata Sensei, the Imperial Bowmaker of Japan. Her calligraphy has traveled since 2003 to international exhibitions in Europe, China, Japan, Korea, and Thailand. She received an outstanding award for calligraphy in Shanghai and is a member of Art of Ink in America, a society of international contemporary calligraphers. She is a featured artist in the television documentary "Chinese Calligraphy in 5000 years," which aired on CCTV throughout China, Hong Kong, and Singapore.
Marlow has published three books: The Way Through; a book of poetry and painting: Words of the Heart; and a book of healing: Singing Our Heart's Song : A Guide to the Five Elements and Plant Spirit Healing.
Her work has been published in numerous other books including Nourishing Destiny: The Inner Tradition of Chinese Medicine by Lonny S. Jarrett, and J.R. Worsley's forthcoming posthumous book on Chinese classical medicine, The Spirits of the Points and Coming from Nothing: the Sacred Art of Acting.